This weekend we had a little respite from the dreary winter weather and enjoyed a bit of sunshine.  I took this as an opportuity to get out and take advantage of my new National Trust membership, visiting one of the spots I haven't been to yet but that is just a mere 30 minutes from home.  Mainly because their events page said I could find snowdrops, I chose to go to Stowe, the beautiful 18th century landscape gardens.
This turned out to be a great day out.  A newly built visitor center meant there was good parking, good toilets, and a good café.  All critical elements when travelling with a toddler.  There was a "land train", AKA tractor, that you could ride from the visitor center to the main park entrance.  Hands down, this was the little man's favorite part of the trip.  I mean, taking in some fresh air and a walk around some lovely landscape is good. But riding behind a tractor? Man, you can't beat that when you're two.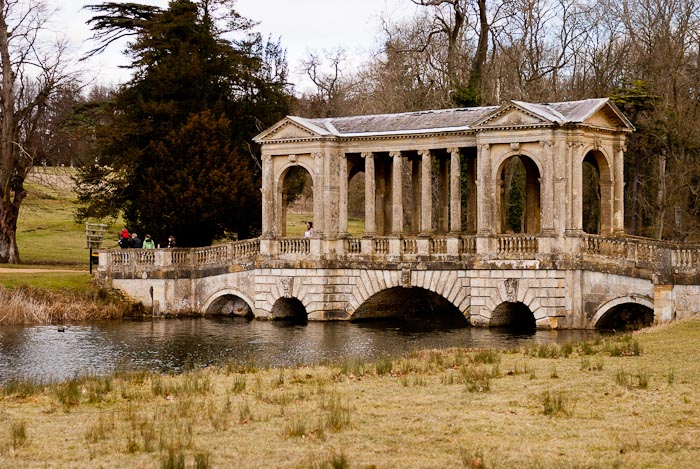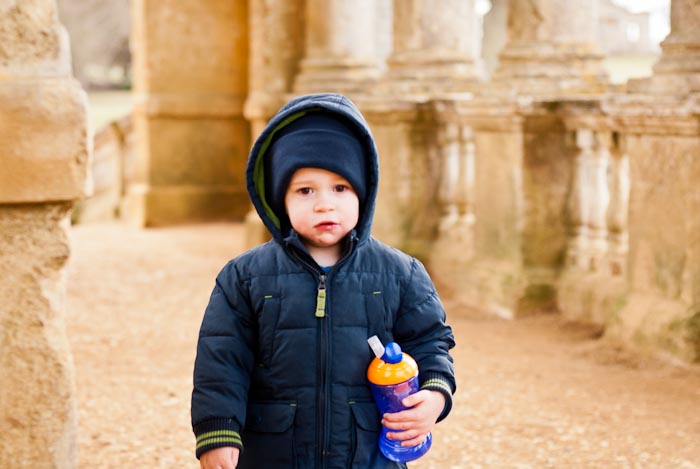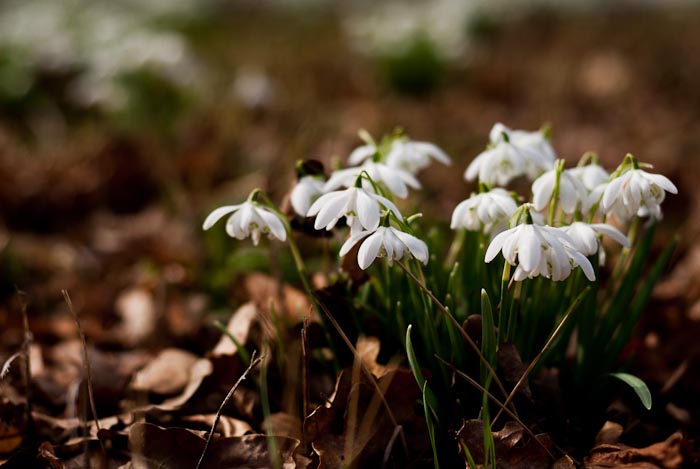 The little man's second favorite part of the day?  Muddy puddles.  To be in a region of the UK currently suffering from drought, we had no trouble finding muddy puddles to jump in.  But I think muddy puddles are a kid magnet.  That's why we came prepared and wore our wellies.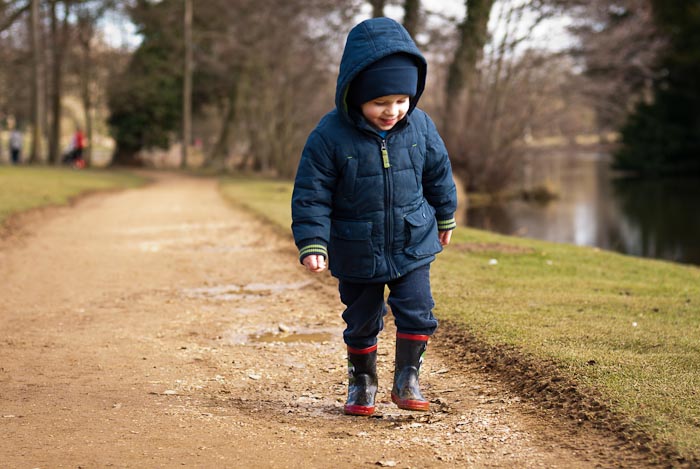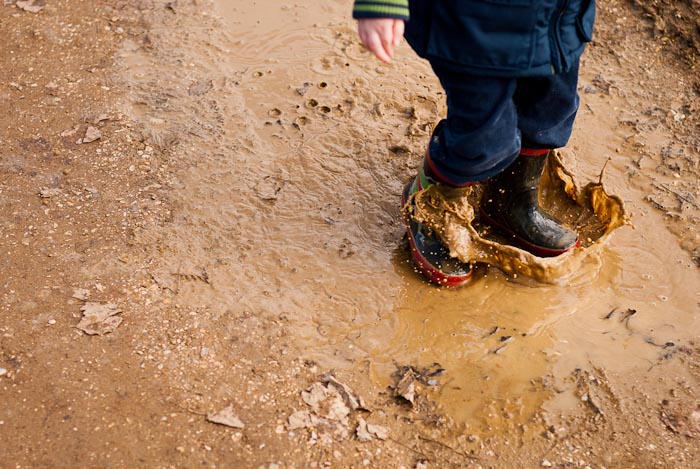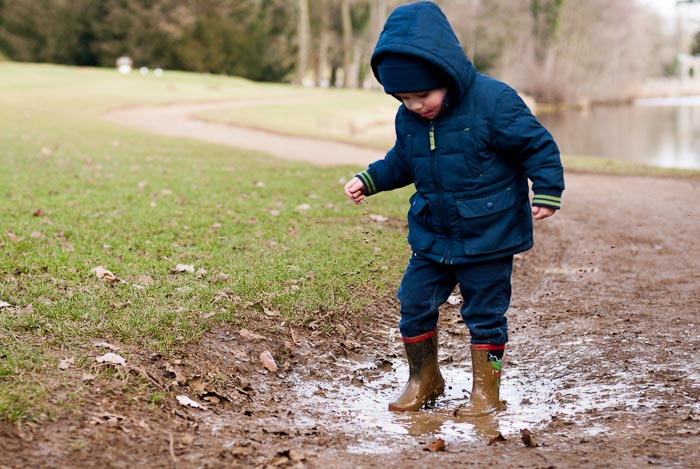 We only made it a short way around the park, barely making a dent in the vast landscape there was to explore.  I've become bold enough to take him out places without the pushchair and make him walk.  And, little legs can only walk so far.  Plus, as mentioned above, the little man couldn't wait to get back on the tractor.  "Go see tractor.  Go see tractor."  OK, we'll go see the tractor again.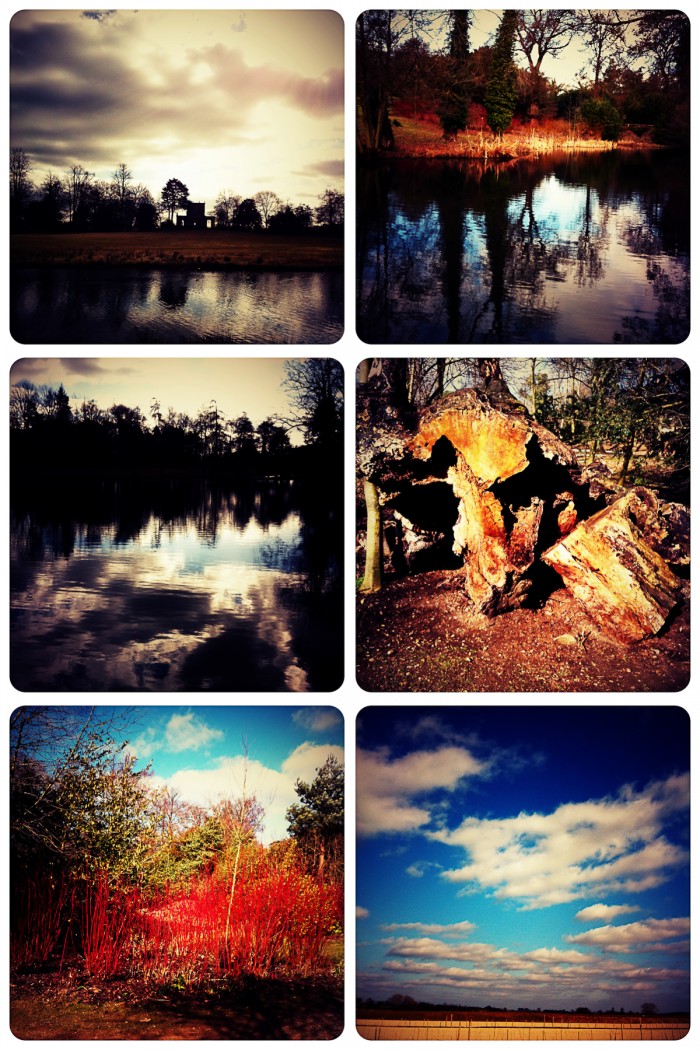 As the weather continues to improve, I'll definitely return to Stowe to do more exploring.  This National Trust thing is paying dividends already.
UPDATE:  I initially neglected to mention that the National Trust has a fantastic iPhone app available for FREE from the iTunes App Store.  It has a searchable directory of all the National Trust sites and provides descriptions and details on each.  But best of all, it gives you a customized list of current events at sites near you (using your GPS location details).  Well worth installing as it's full of ideas for great days out.  And, did I mention it's FREE?