I've been thinking about feet again.  I don't know why I seem to have a feet thing lately, it's just one of those things.  First, it was taking the sparkly shoes for a walk.  Now, I'm thinking about what happens to feet over time.  This all popped into my head last week when I took the photo above of the Little Monkey's feet.  Something about the light and well, his feet.
I've had a thing about his feet from the very beginning.  What is it about little baby feet that makes them just so darn cute? I could kiss and squeeze his little feet all day long.  They're just so perfect and soft.  The sweetest little things ever.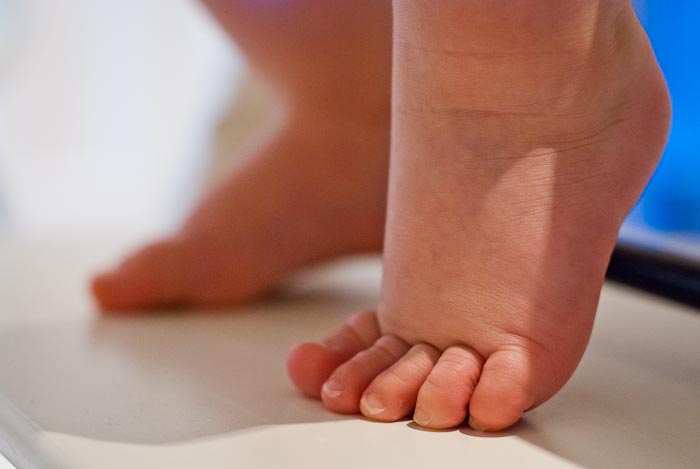 But where do feet go so wrong?  Can you think of a single adult in your life whose feet make you say to yourself "wow, those are the cutest most amazing things ever?"  "I need to kiss these more often."  I didn't think so.  Feet have it tough don't they?  We treat them horribly and shove them into unnatural positions.  And they end up rough and callused and usually pretty darn ugly.
Oh, but they start out with such promise.  Don't we all?