Recently, I mentioned how the little man had become interested in Roald Dahl's books. It took me by surprise that he'd actually sit through something with more words than pictures, but it's really been a joy to read them. All of these books are new to me as well, having never read them as a child, so reading them to the little man has given me a new-found appreciation for Roald Dahl's imagination.
And lucky for us, Roald Dahl spent most of his adult life just a hop skip and jump from here. In the town where he lived there is a museum, the Roald Dahl Museum and Story Centre, and we went for a visit last week.
According to their website, the Museum's vision is to:
To be an inspirational Museum that encourages children and adults to unlock their imaginations, engage with reading and have a go at creative writing.
In a world filled with television and video games, how great is that?
I think the little man will enjoy the place a bit more when he's a little older, but there was still lots to do. Kids can dress up as some of their favorite characters, make little movies, do arts and crafts, make stories out of magnetic words, and hang out in the cockpit of a WWII plane like Dahl flew.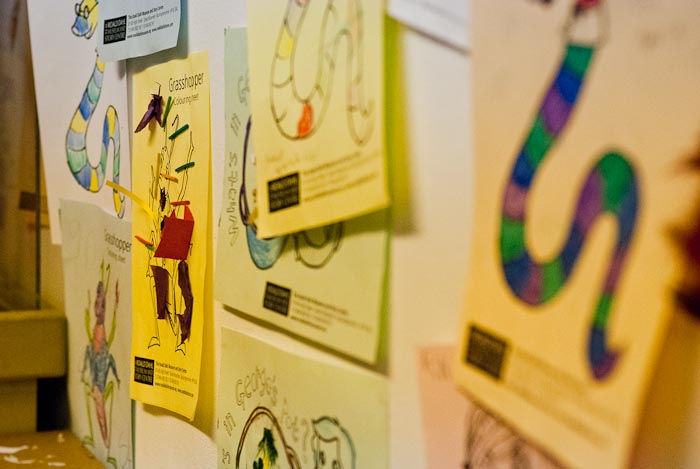 One of my favorite things at the Museum were the sets from the Fantastic Mr. Fox movie. Movie making always fascinates me but, the attention to detail in the models they created for this move, just amazing. The model of a pub even had, in TINY lettering, a sign above the door with the proprietor's name, a detail you'd never even notice in split second of movie frame, but that some artist felt compelled to include.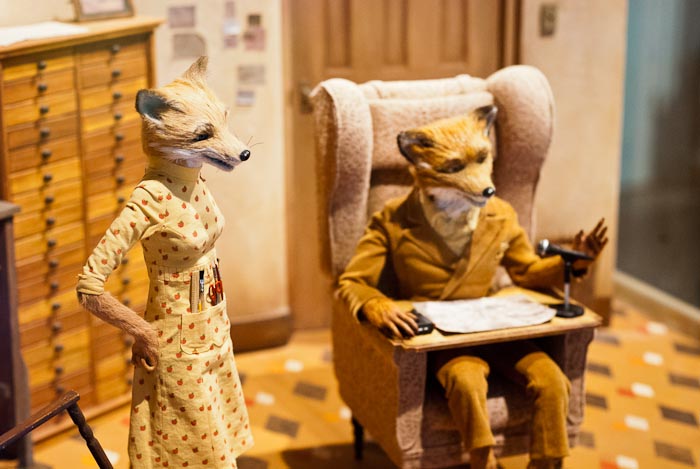 You also get a peek into Dahl's writing process and the things in his life that inspired him. You can see Dahl's Writing Hut and the odd assortment of bugwhiffles and buzzwangles he surrounded himself with while writing. And what a prolific writer he was, the shelves in the museum shop are just chock full of his books.
Cafe Twit, where we stopped for a bite of lunch, was full of decadent delicious treats. The desserts were all crafted with a bit of whimsy, all very Wonka-ish. And did I mention the hot chocolate with whipped cream and marshmallows? I can't remember the last time I had that. It was like drinking up a little memory of childhood. Scrumdiddlyumptious!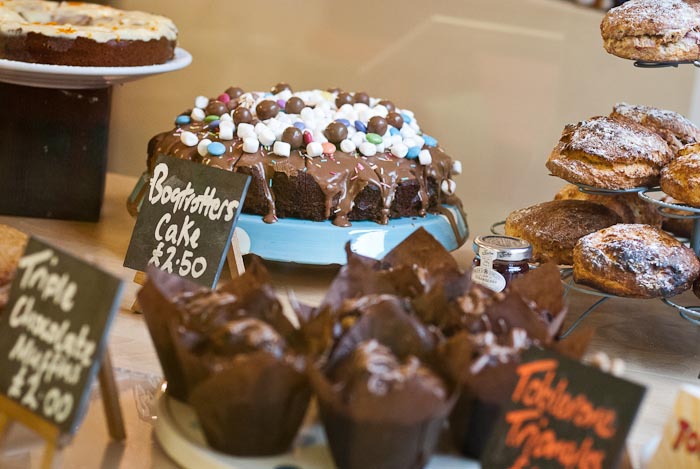 Really, I don't think I can sum it all up better than this: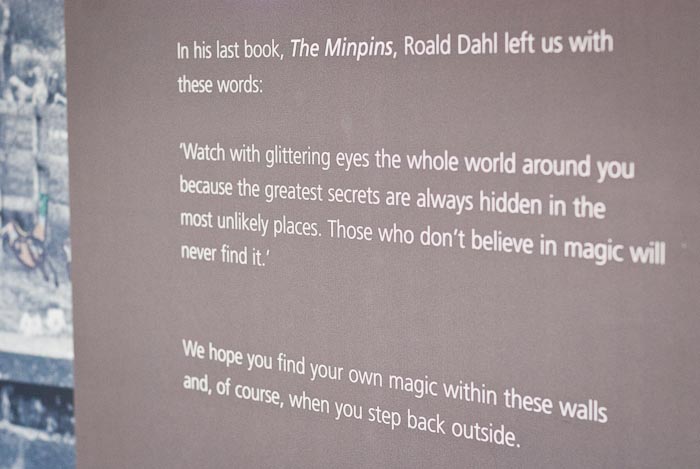 Here's to believing in magic.