When you travel places you expect them to have gorgeous scenery and interesting sights.  That's the reason to travel isn't it?   To see places, things, and cultures that you don't encounter on a daily basis.
But, I'm not sure I've ever expected a destination to smell really amazing.  Taking advantage of a gloriously sunny weekend, we took a drive into the Cotwolds to the Snowshill Lavender farm.  I'm not sure how I even came across the place.  I think hunting for English lavender fields in bloom became the natural extension of my poppy hunting journey in June.  On the way we travelled down some single track country lanes, as you do in England, and I was sure we were lost (apart from my sat nav telling me otherwise).  I even thought to myself that it would be funny if we drove the hour in the car to get there only to find there was nothing to see.  But, I was pleasantly surprised as the car came up over a hill and we looked out across fields of purple.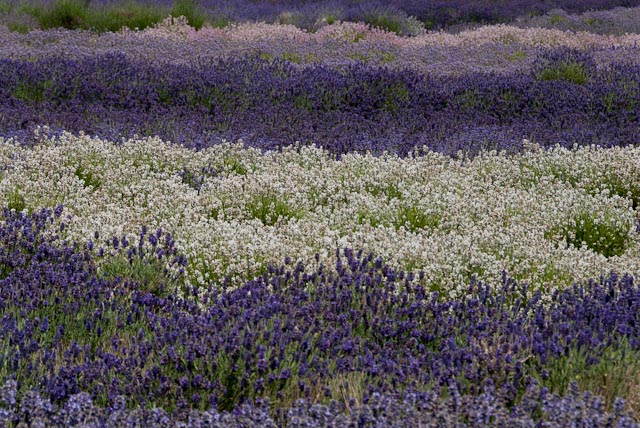 It is an amazing sight to see the countryside covered in shades of purple but it was the smell that really caught my attention.  They'd recently started this year's harvest and were bringing truck loads of lavender into the distillery where they use steam to extract the essential oils.  Just standing in the distillery for a few minutes breathing in the wonderful aroma of fresh lavender was enough to make me feel better about life.  Even late into the evening that night everything smelled just that bit nicer and with a hint of lavender.  To be sure, the distillery was the Little Monkey's favorite part of the journey.  Nothing says fun like big tractors driving around.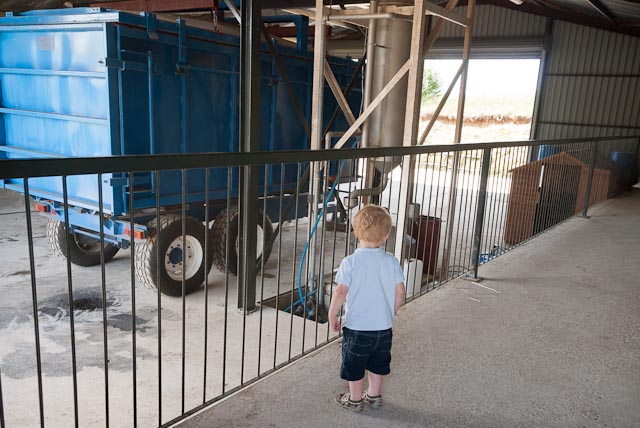 I did eventually drag him away from the tractors so that we could enjoy a walk around the farm and the lavender. And, he felt the sunshine was bright enough to merit shades.  He was right.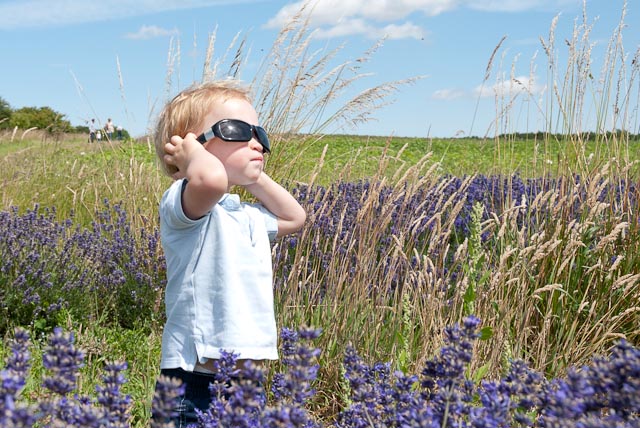 So, if you're in the area and you're looking for something to do on a sunny day in the Cotswolds, head to Snowshill Lavender.  Soak in the sights of the gorgeous purple fields and get a little aromatherapy on the side.  Just do it soon as they're in the middle of the harvest and it won't be around long. Well, until next summer.