Blenheim Palace is one of England's finest stately homes.  It's been selected as one of the 10 most magnificent in England, is a UNESCO World Heritage Site, and is one of the 1000 Places to See Before You Die.
And, despite what one would expect of its princely pedigree. it's a cheap day out with kids.  Well, at least it is if you live close enough to take advantage of its annual pass offer.  We do.  My initial £19 investment in a ticket has paid dividends as we've now easily been a dozen times this year.  All now in my mind "free."
I'd gone to Blenheim Palace a couple of times during the pre-toddler era.  But it wasn't until I had the Little Monkey in tow that I really saw how great the place is.  The family focused Pleasure Gardens in particular have become our "go-to" day out during the summer months.  Now sadly fading away into winter…
First and foremost on our visits, we ride the train.  Sir Winston Churchill takes us on a winding ride across the grounds.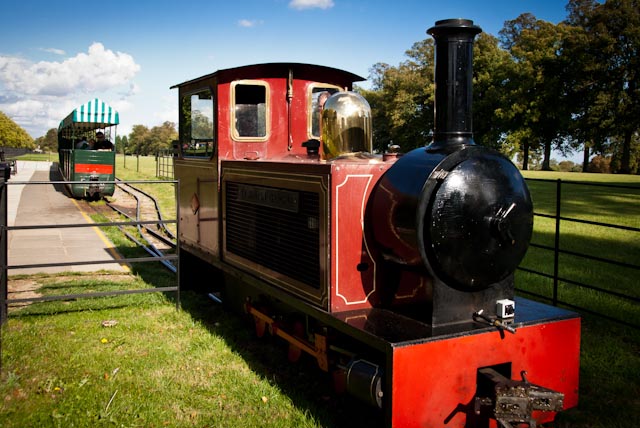 And we LOVE the train.  Sometimes we just stay on the train and ride it back and forth a few times because it's just that cool.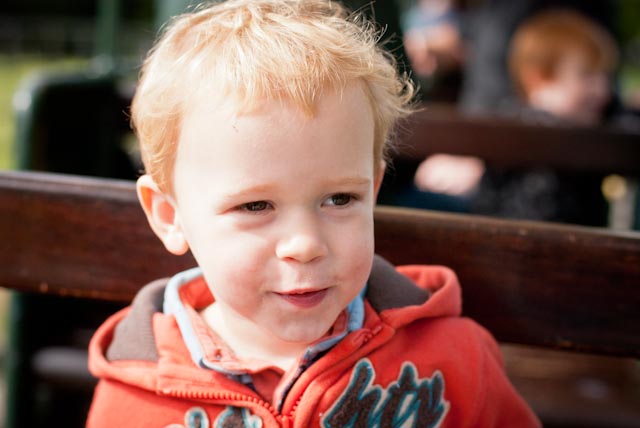 We visit the Butterfly House, home to numerous species of tropical butterflies.  And while we sweat profusely during the visit to this tropical climate, we enjoy spotting the butterflies as they fly around in the open all around us.  Sometimes they narrowly miss our heads.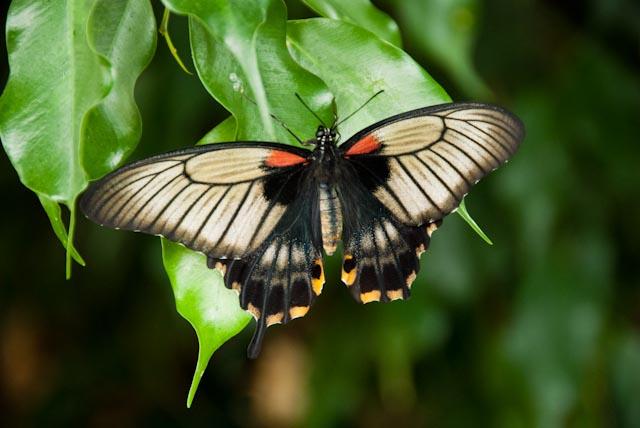 We play chess.  Well, that is if either one of us knew how to play chess.  Mostly we just move the pieces around and disrupt the games of other people playing actual games of chess.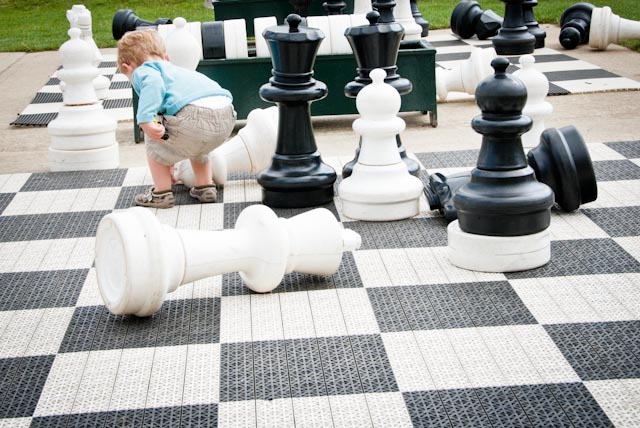 We try to solve the colorful mazes.  We ventured once into the Marlborough Maze, the second largest hedge maze in the world.  But, I've since decided that doing this with a toddler is maybe not the best course of action.  I mean, there are people out there trying to use advanced mathematics to solve this maze.  Seriously.  So we stick to the mazes that are out in the open.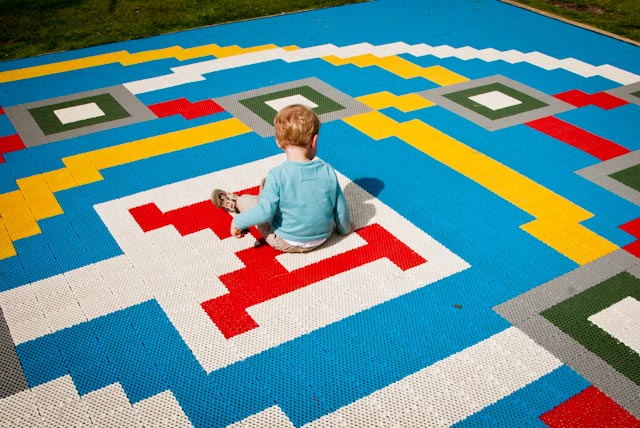 We climb on the Adventure Playground.  Full of ladders, slides, and bridges, it offers plenty of activities to help expend toddler energy.
And, finally, we slum around on the aristocracy's front lawn playing silly games on the most perfect grass I've ever seen.