A couple of weeks ago, I challenged myself to learn to ride the bus.  It's not like this was a Herculean task, but it was outside the norm and my comfort zone.  Driving the car into town, well that's just how I rolled.  The American in me just doesn't feel quite right without getting behind the wheel of a car to get where I need to go.  But it's become such a pain in the neck to get into Oxford with the traffic and the parking fees that I thought I'd finally give the bus a chance.  I mean, there is a bus stop literally in front of my house which I have yet to use in the two and a half years I've lived there.  Plus, it's the least I can do for the environment, right?
Well, I'm happy to report that I have so far ridden the bus not once but TWICE into Oxford City center.  And, no one died.  I figured out the schedule (well, I did go out front and take a photo of it a couple of days earlier), spoke to the bus driver and gave him money, and made it home.  I hung out in the comfort of my home until the last-minute and then headed out, waiting the least amount of time at the stop.  Hey, it's winter and it's cold.  And for a mere fraction of what it would have cost to park my car, I got a round trip bus fare.  The bus even drops me further into the city than the car park so I'm closer to where I want to go.
On my second bus trip, the Little Monkey joined me for what would be his first bus ride.  And, man he could not have been more excited.
I took him to the Ashmolean, where we had lunch in the café and he ran around saying "oooo" a lot as we toured the ancient artifacts. He was slightly confused by the mummy collection.  How do you explain to a two-year old the difference between a mummy and a mummy?
And in the museum, what was he most interested in? When we were going to ride the bus again. "Ride bus again, ride bus again" was the refrain.  His face looked like this when we left to ride the bus again.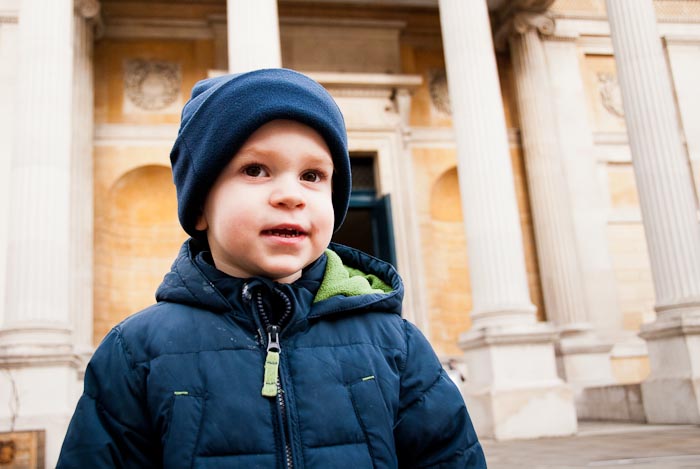 My biggest challenge on the way home was to keep him from pressing the stop button before we got to our stop.  I'm sure there are some bus etiquette rules somewhere that say thou shalt not confuse the driver and annoy the other passengers by pressing the button for every stop.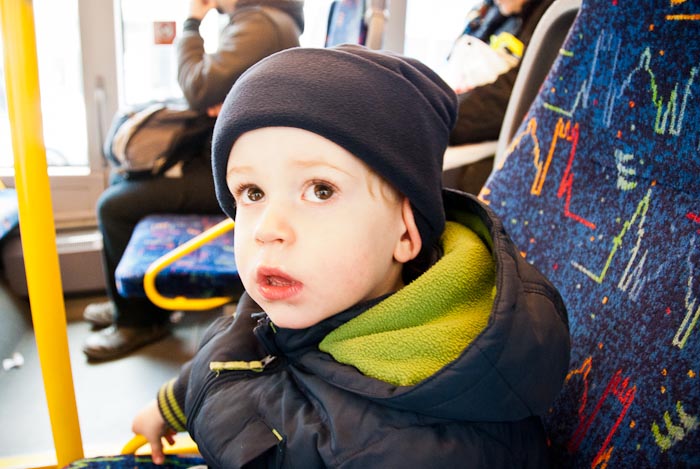 And as we watched the bus pull away, I knew it was a good journey, one that the Little Monkey thoroughly enjoyed.  One that we would do again.