For the past few weeks the UK has experienced record heat, heat that frankly I don't mind.  This heat isn't nearly as hot as the summers I'm used to back in Virginia so it's all relative.  I think this weather is great and this heat suits me just fine thank you.
But, I've never been a fan of running in hot weather as I tend to overheat pretty quickly and my face turns a bright reddish-purple that makes me look a bit like a beet root. So, I was a little concerned about running in the Women's Running 10K in Nottingham over the weekend.  After last month's adventure run (where I walked a good portion of the course), I felt like I wanted to run for a good time but knew I'd struggle to do this if the weather pattern held.  I did make sure to drink loads of water the day before to stay hydrated (downside of drinking loads of water, you have to wee A LOT).
As it turned out, I didn't need to worry.  The weather was much cooler and the sun stayed hidden behind thick clouds. It was even a little chilly before the start, and my little man complained about being cold in the t-shirt and shorts in which I'd dressed him.  Also, the course, two 5K laps around Victoria Embankment and the river Trent, was almost exclusively covered by a canopy of trees and in the shade.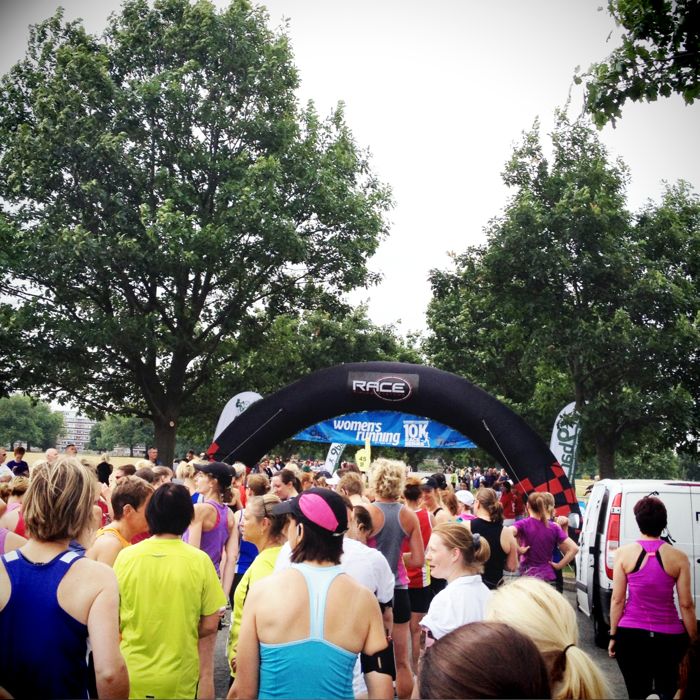 Once again I used the Runmeter app to set up a race plan that I felt would help me achieve my goal of a personal best.  This meant making sure I didn't start too fast as I've had a tendency to do.  It's so easy to get caught up at the start and go faster than you can maintain over the distance.  That's why I find the pacing so helpful, it reminds me to stick to my own plan and not worry about anyone else.
And I did it, a personal best of 55:08.  Hooray!  Sub 55 up next!
The best part of this race, though, was having my little man cheering me on from along the route. Because the course switched back on itself a couple of times, I was able to run past him waving and even once getting a high-five.
Like the ZEST Challenge, this race was also women only.  I enjoy these, I find it encouraging to see women of all ages, shapes, sizes, and levels of fitness all running together on a Saturday morning.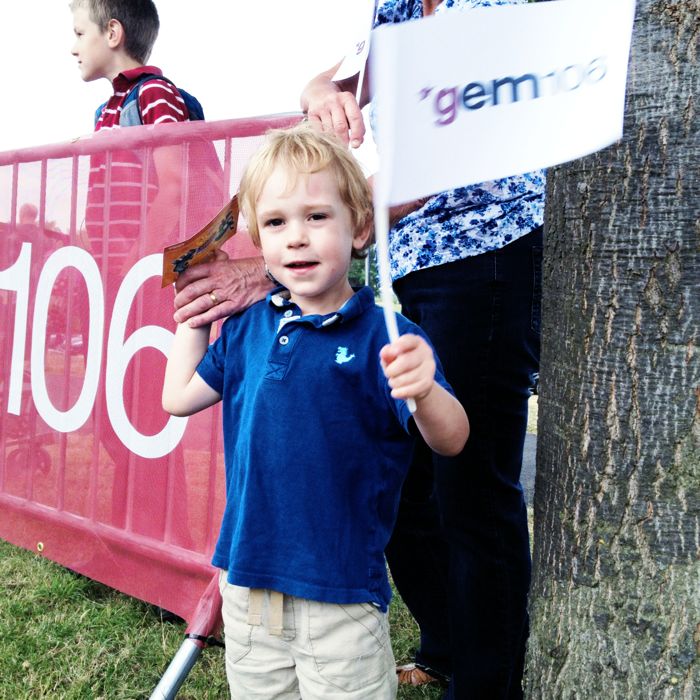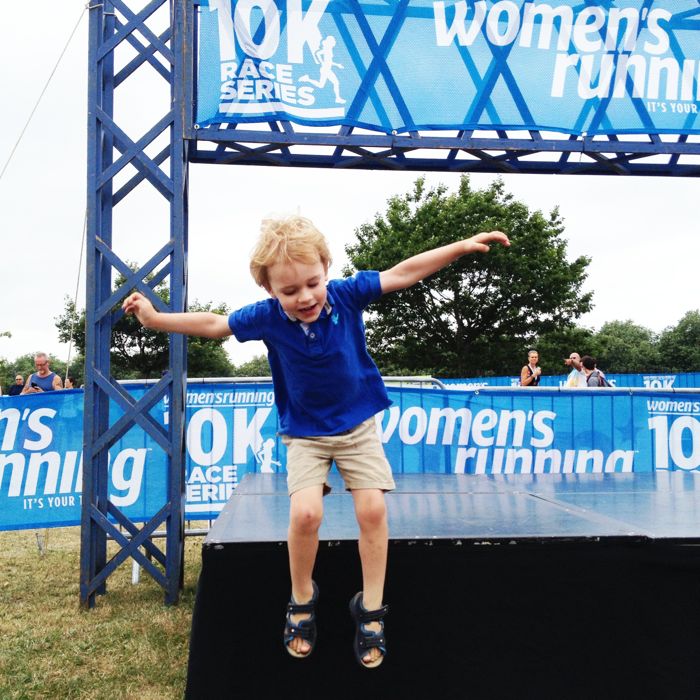 This month also marked a milestone, three months into my year-long 10K challenge and I've reached my fundraising goal!  Thank you so much to everyone who has donated and supported my cause.  It means so much and I honestly never imagined that I'd get such a good response.
Of course this doesn't mean you can't still donate, heck I still have 9 months of races.  So what's next?  Shall I increase my goal?