Getting rear-ended as I stopped to pay the 5 pence toll on the Swinford Bridge wasn't the most auspicious beginning to race day.  As the woman who hit me and I pulled over, I only felt "slightly" awkward having this conversation on the side of the road dressed in full race gear, including my race number which was already pinned to my vest.  She wanted to strike up conversation and make excuses and I struggled to impress upon her that I didn't have time to chat and was on my way to a race.  Surely my attire should have been a clue.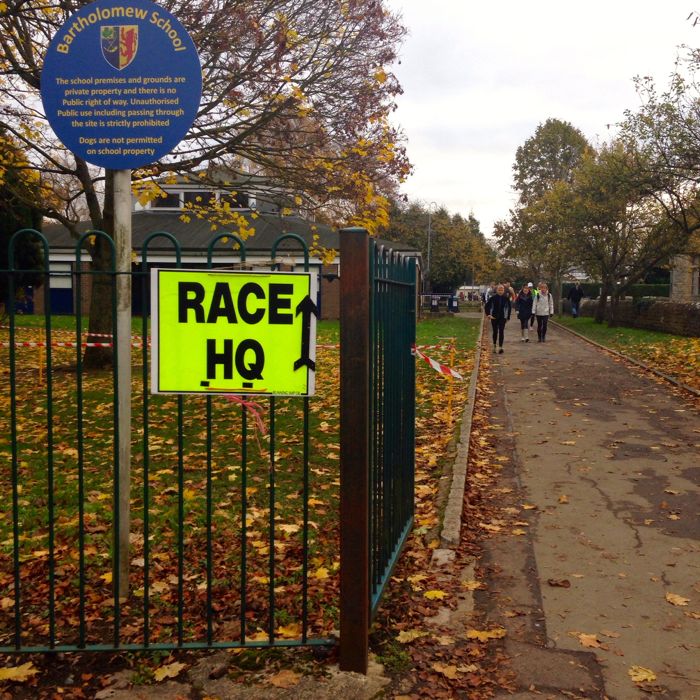 After we exchanged all the important details, I regrouped and continued on my way to Eynsham.  I chose this for my November race because it was local, just a short 15 minute drive (assuming you don't get rear-ended on the toll bridge).  I'd travelled last month for the Great South Run and really wanted to focus on staying close to home for my next few races.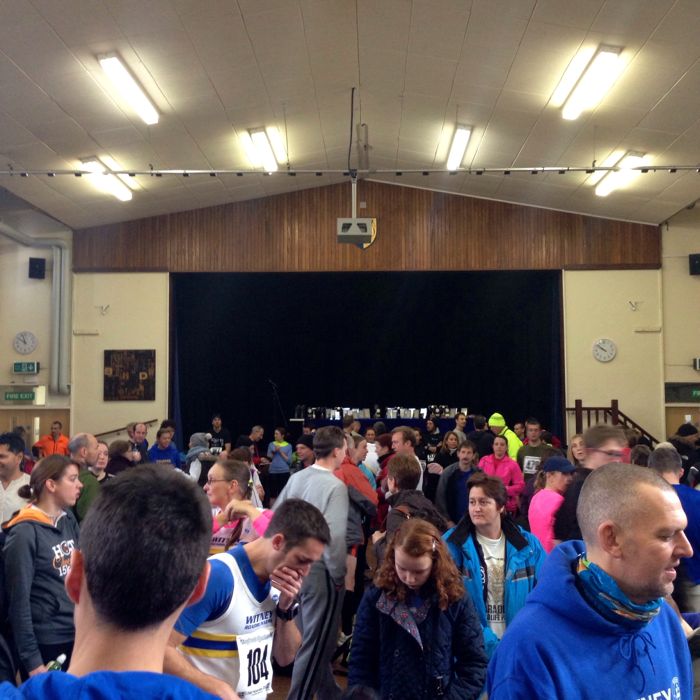 Like many of the races I've done over the course of this challenge, it was a small race, full of club runners and sporting a table full of trophies waiting to be awarded at the end.  As I looked around the school hall where racers gathered and picked up their timing chips, I noticed that I was starting to see some familiar faces at these events.  And at the start I happily found myself running next to an 80-year-old man I first met at a ParkRun about a month ago.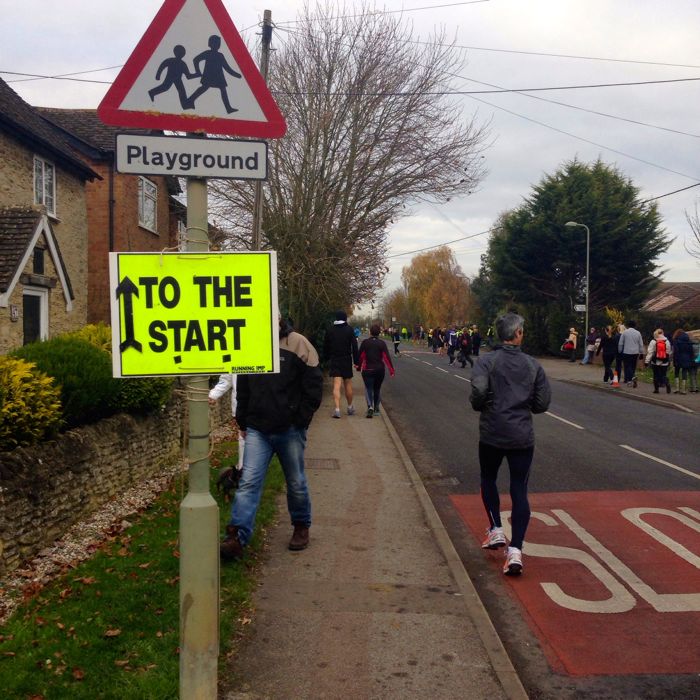 The race consisted of two laps around the town of Eynsham and, as the roads weren't closed, there were strict instructions that no headphones were allowed.  Many races are getting quite strict about this and will disqualify runners caught wearing them.  I prefer running to music but in these situations, it's totally understandable as it was important to be aware of traffic and the marshal's instructions.  And, hats off to the marshals who worked this race, lining the road like connect the dots and keeping runners and vehicles separated.  At least I was running around to keep warm on this cold day, they were just standing in the road shivering.
I had hoped to improve upon my best 10K time at this race, but that wasn't in the cards.  My legs felt like lead and, although I've trained plenty, they weren't up to the challenge.  I'm placing the blame squarely on the cold I've fought for the past couple of weeks.  It certainly wasn't doing me any favors and I know it's affected my breathing and stamina.  At the end of my sprint to the finish, I could even hear the wheezing in my chest.
However, I did manage to chase down and pass a woman in front of me who was wearing the same running shirt.  Sometimes is just the small victories that make you smile.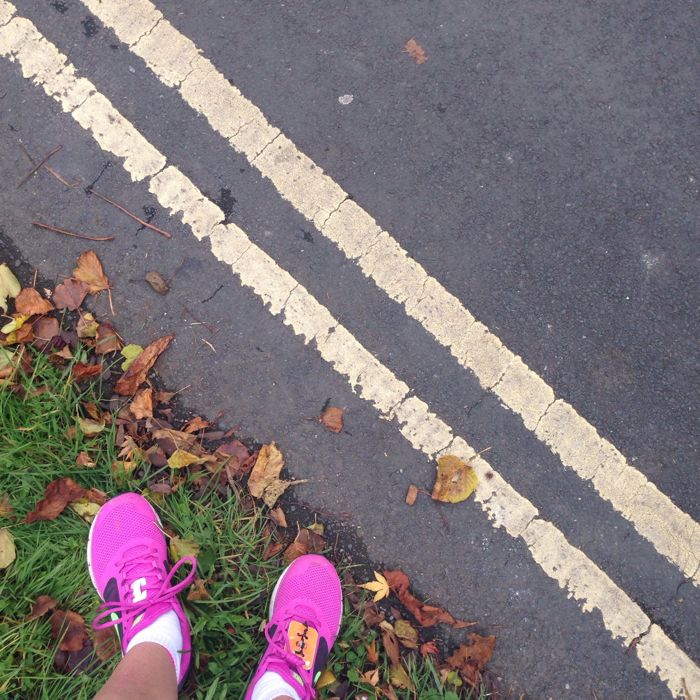 I'm taking all of this as a sign that I need to take a little break and give my body some time to rest and recover from the lurgy that's taken hold of my head and chest.  So that's what I'm doing.  I haven't run since the race on Sunday and I'm trying to get more sleep.  Half marathon training starts in a week so it's time to feel healthy again.