We've been told by one of the life long residents of our neighborhood that the area where our houses now stand was at one time an orchard. The abundance of apple and pear trees along the lane beside our house certainly supports this.  And, the trees are now laden with fruit.  So full of fruit that I wonder how the trees can bear the weight of their own branches.
This is where I fail as  homemaker.  I know that in theory I should fill a few buckets with apples and get busy making apple cobbler, apple sauce, apple butter, apple pie, apple cider, etc. but I just don't have it in me.  So instead, the fruit mostly just seems to end up on the ground, left to rot or feed the badgers and foxes.  Granted, much of the fruit is so high I'd need more than my kitchen step stool to pluck a few apples.
So today, to keep from squashing them underfoot or with the lawnmower, we spent the mild autumn morning gathering pears off the ground.  Thankfully, we had our very own dump truck in which to collect them.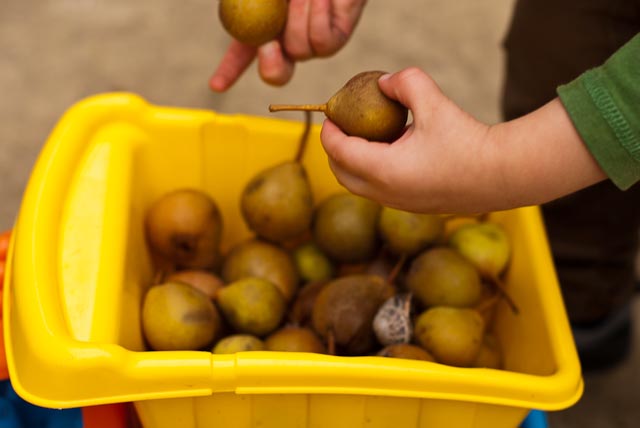 Sometimes we needed to take a break from putting them in the dump truck and see how many we could line up along the wall.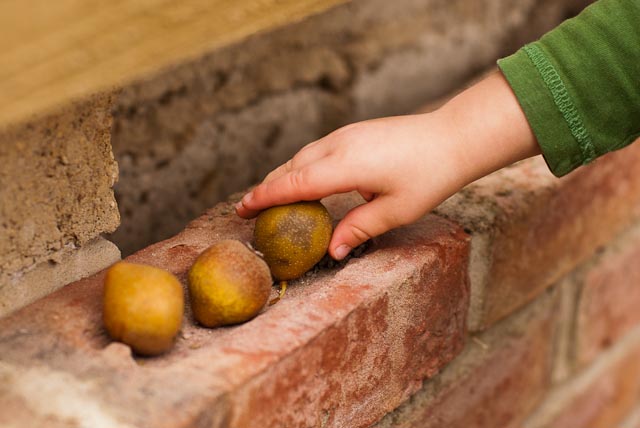 And, we even found a snail-shell. No one was home though. Phew.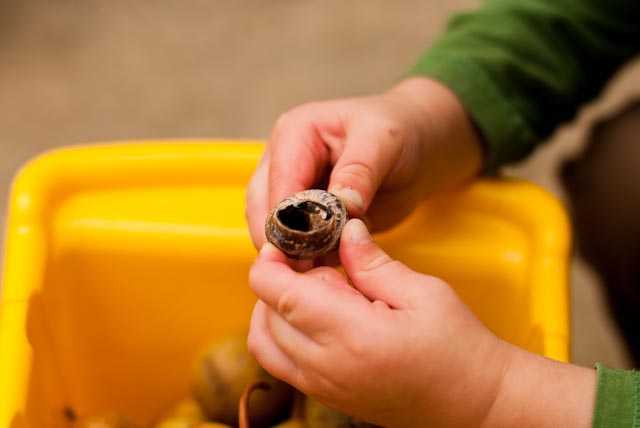 All in all, it was a good harvest today.  Now, if I only knew what to do with it.