One of the things I always look forward to at this time of year is pumpkin.  Glorious, delicious pumpkin baked into things like pumpkin pie, pumpkin bread, pumpkin cookies, pumpkin ravioli, and pumpkin soup.  And of course the Pumpkin Spice Latte, sadly absent from the Starbucks menu in the UK.  Like the Pumpkin Spice Latte, these pumpkin delicacies have been MIA from my table since I moved to the UK.  Typical American and our shortcuts, I'd been unable to find the staple of most pumpkin recipes, Libby's canned pumpkin.  Yep, I know you can use an actual pumpkin, but I like my shortcuts in the kitchen.
Maybe the autumn fixation with pumpkins is an American thing?  Still having a few pumpkins decorating the house, I've been asked why we still have these around as Halloween is over.  What do you mean why are they still around?  You've got to have pumpkins around until Thanksgiving.
So determined to enjoy some pumpkin baking this year and properly celebrate Thanksgiving, I took the purist approach.  I got myself some pie pumpkins and went to work.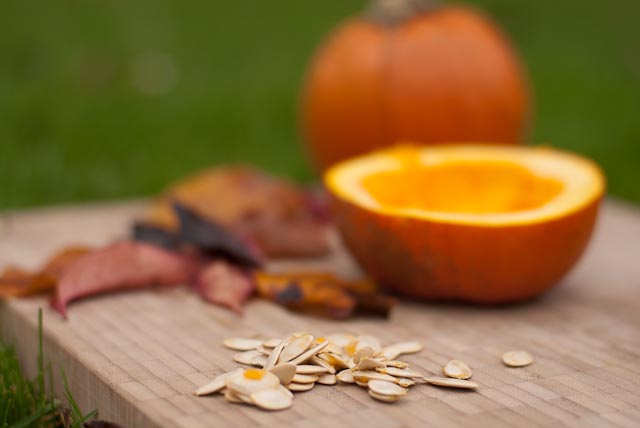 After cutting them up, I roasted them in the oven in an attempt to remove the skins and get the desirable fleshy inside.  What I ended up with was a stringy mess that might have yielded, at best, a half cup of what you'd need in a recipe.  A herculean effort for little to no reward.  Complete failure.  I was now resigned to another Thanksgiving spent without pumpkin pie.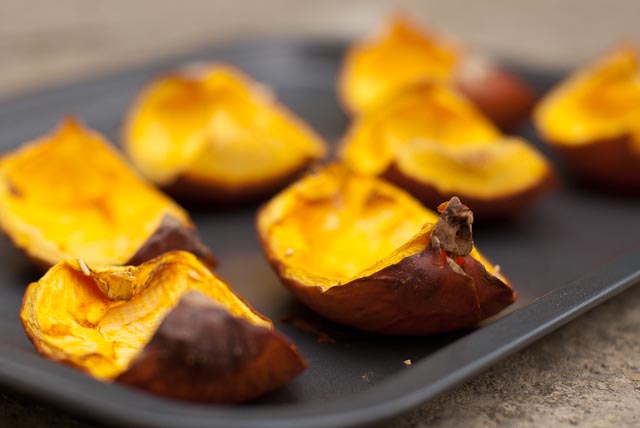 However, I did keep the seeds and roast them.  These turned out better, and certainly edible as I eventually managed to eat them all.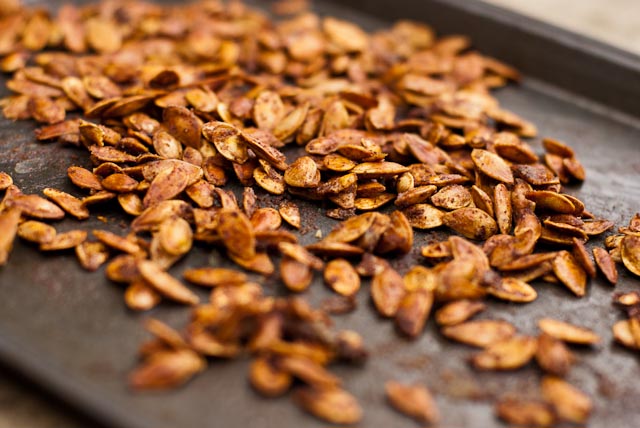 And then a miracle happened.  As I wrote about before, I've started getting my groceries online through Ocado.  And one of the things they do is stock quirky American foods like Libby's pumpkin.  Hallelujah.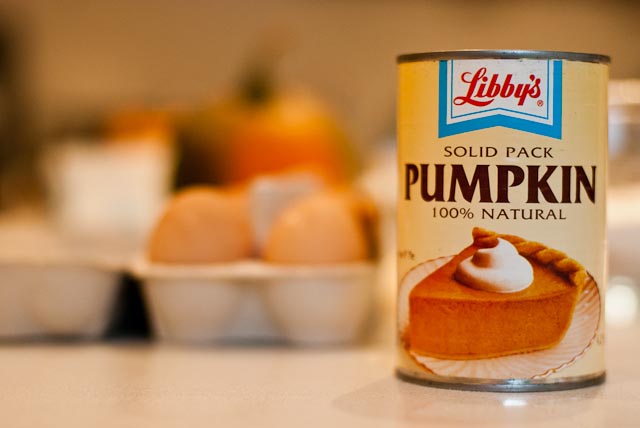 Today, in preparation for tomorrow's meal. I cracked open one of the cans of the Libby's pumpkin I have now stockpiled.  In the end, I decided to go with a pumpkin cheesecake instead of the traditional pumpkin pie.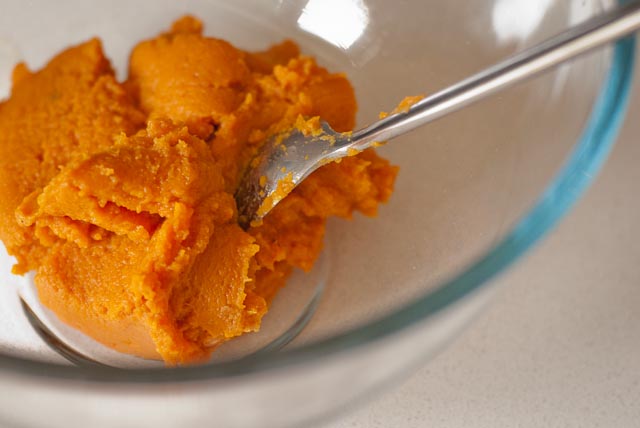 Thankfully, the Little Monkey had a wooden hammer I could use to crush the digestive and ginger biscuits for the crust.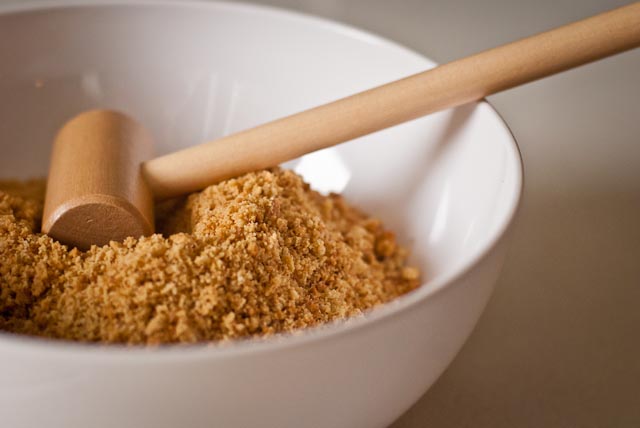 And about twenty minutes later (minus oven cooking time), viola, pumpkin cheesecake.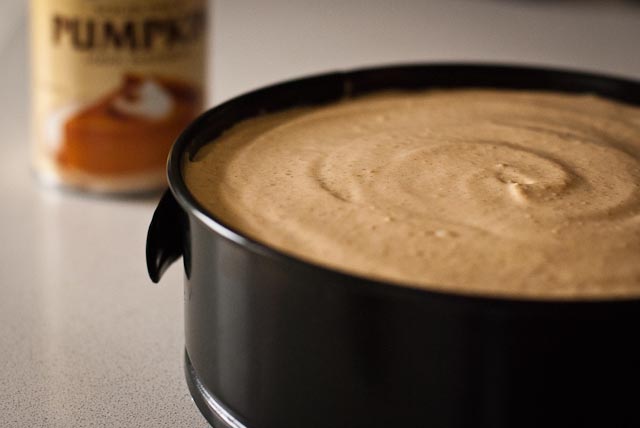 Yum.  I can't wait to dig in tomorrow as we celebrate our little Thanksgiving here in the UK.