Hello. My name is Katherine and I am a recovering addict, iPhone photography application addict that is. At last count I had close to 80. Seriously, I have a problem. There is no way I could ever use all of these in my daily photography. But ever since I first starting taking photos with my iPhone and discovered the world of photography apps, I've felt compelled to check them all out. Each might be just the thing to turn my average looking iPhone photo into something magical.
Well, this year I've resolved to clean house . My iPhone has quickly become my go to camera and these days it's getting a lot more action than my Nikon DSLR. And, it's completely replaced my point-and-shoot. It's not that I don't still love taking photos with my Nikon, it's just that my iPhone is ubiquitous, it's like an appendage. And you can't argue with photographer Chase Jarvis when he says "the best camera is the one that's with you."
But the dizzying array of apps that I have on my iPhone is starting to get in the way. They're taking up space, they're cluttering my screen, they're making my iPhone a more fussy camera than it should be. For me, the iPhone is about being able to capture the spontaneous moments of life. I like making artistic creations as well, but you can't apply a funky vintage filter to a photo that doesn't exist in the first place. I've also had a few friends with new iPhones ask me to suggest some apps that they try. So I figured what better reason to identify what I really use and put a list together.
How am I going to clean house? I've taken a step back and thought about what my requirements really are (yep, this is the former IT consultant in me coming out). What are the functions I really want to have and use regularly? Here's what I've boiled it down to.
Shooting
You can't take pictures without a basic camera app and the built-in Camera app that comes standard with the iPhone is pretty darn good. And, now with IOS5, I love that I can just double-click the Home button and have instant access to the Camera app from the Lock Screen. Great when speed is of the essence. The new ability to use the Volume+ button to snap pictures also makes the iPhone feel even more "camera-like."
But, sometimes I want something a little more robust or creative and these are the camera apps that fill in some of the gaps for me.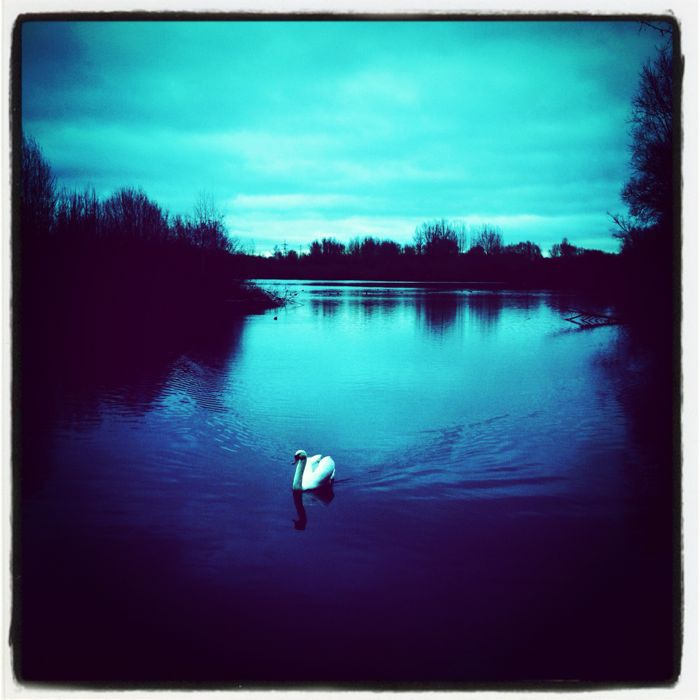 Basic Editing
There are plenty of apps that try to give you Photoshop-like tools to edit the photos on your iPhone. But if I wanted to spend all my time doing masking and layers in Photoshop, well, I'd use Photoshop. In my mind, that is clearly reserved for photos from my DSLR.
But, there are some basic editing functions that I still find necessary. Things like cropping, rotating, adjusting white balance, and fixing exposure. In looking at the apps I had with these functions, I narrowed it down to those with iPad versions as well. With the release of IOS5 and iCloud, my photos are now seamlessly available on my iPad2 where I can edit them with a little more screen real estate.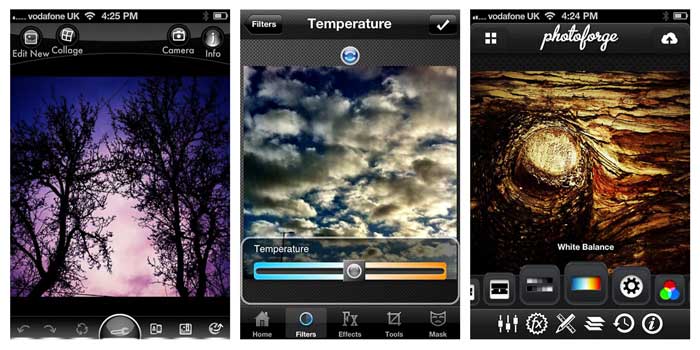 Creative Editing
This is where you can go crazy mad with apps that perform every kind of photo editing gimmick imaginable. And, this is where I had the most weeding out to complete. The apps I've narrowed it down to have a variety of vintage, lo-fi, color, and black and white effects that reflect my style and vision.
Sharing
Finally, after I've created all these photos, I share them. I share them with family and friends and cast of strangers I'm connected to only through various social networks. But, that's part of what photography is all about to me in the first place, sharing a bit of how I see the world around me.
So there. I've cleaned up my iPhone and reduced the number of photo apps by about 80%. Now that I've freed up all that space, I'll just have to fill it up with more photos.
If you have other favorites in your iPhone camera bag please share in the comments.