This is my first summer figuring out how to juggle the summer holiday school break and a full-time job.  Thankfully, we've been able to manage the two month break by combining family support, summer camps, and holiday time.  And one of the things we've quickly learned is that sometimes we'll need to split the holidays up, each of us taking holiday with the little man on our own instead of all together as a family.  It's the only way the math works out.
So this summer, I took a week off and the little man and I went on a road trip to Cornwall, taking advantage of what has so far been a warm and sunny English summer.
No comment on why the little man sports a Brasil shirt during the World Cup instead of England.  But he said the yellow and green team was his favorite.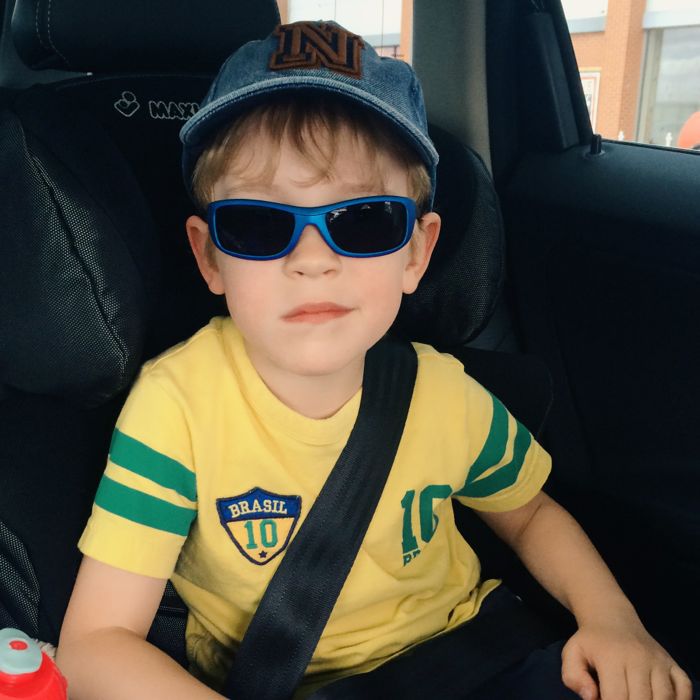 The first thing he wanted to do when we arrived was jump in the pool.  Which we did.  And then I had a hard time getting him out again.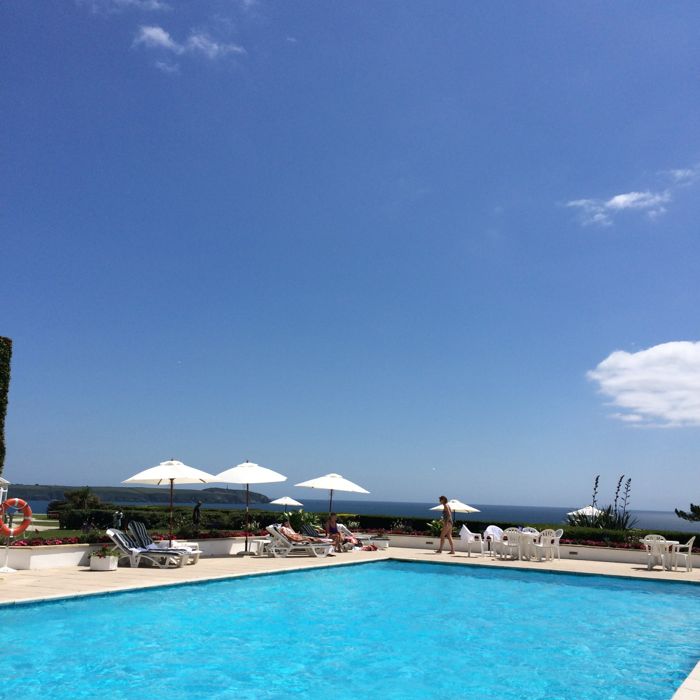 This East Coast girl is still fascinated by the long steep walks down to the beach from the top of the cliffs in England.  I think about all the coolers and beach chairs that I would lug across the Virginia sand and there is just no freaking way.  Getting to these beaches is all about travelling light.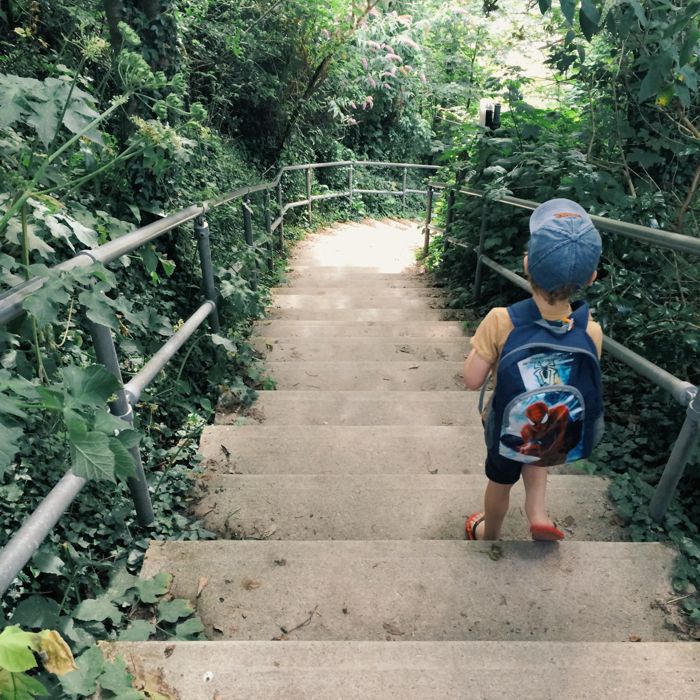 And then my dinner date wore his napkin as a crown.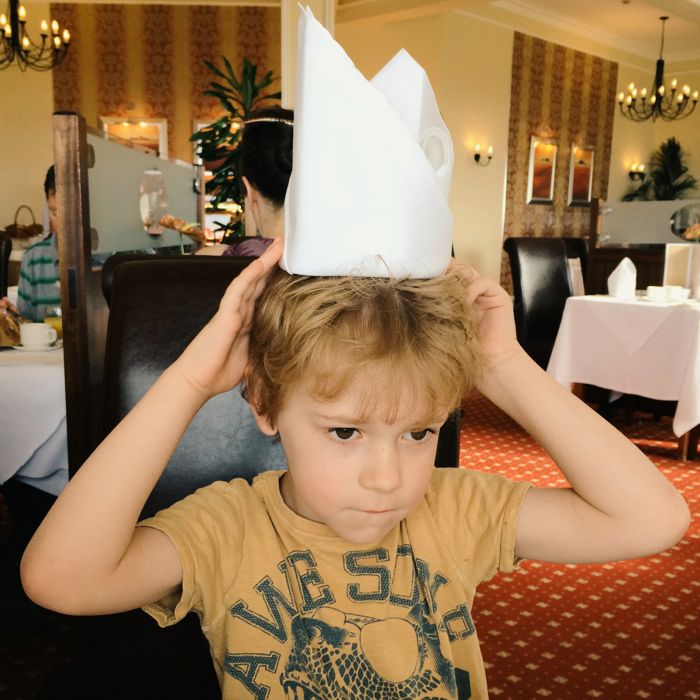 I'd long wanted to visit the Minack Theatre set into the cliffs at the southern edge of Cornwall.  It's a stunning place to see and I suspect one of the most unique places in the world to watch live theatre.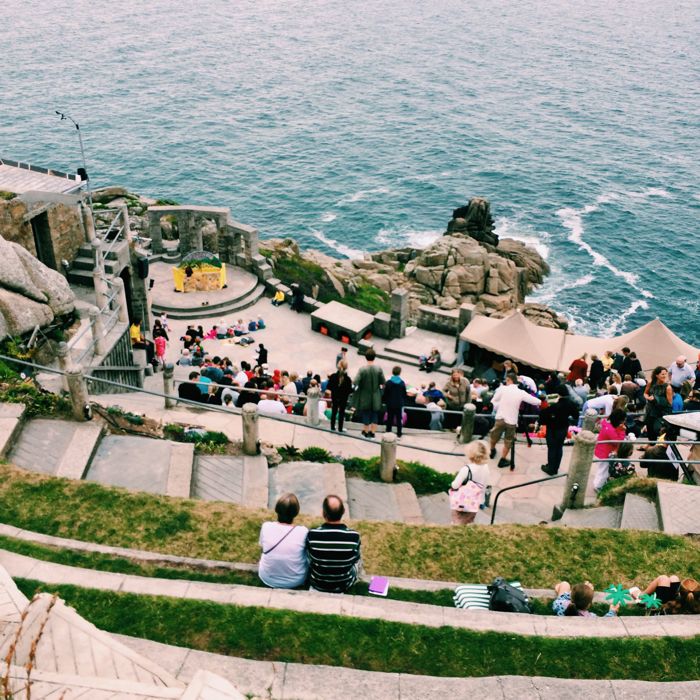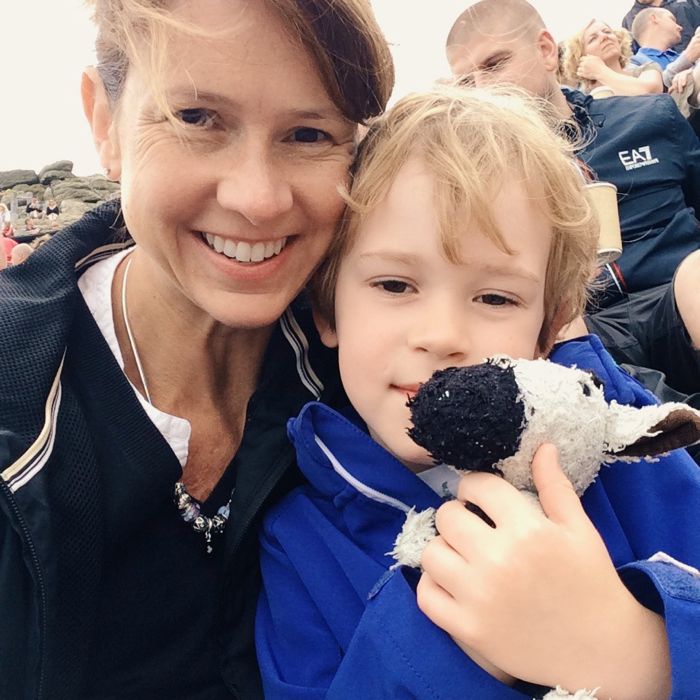 We drove down first thing in the morning to catch the Squashbox Theatre show.  A morning spent laughing at dinosaurs, giants, and volcanos as we looked out across the sea was brilliant.  And the BBC was there filming a series about the Minack so keep an eye out for us in the audience when it airs.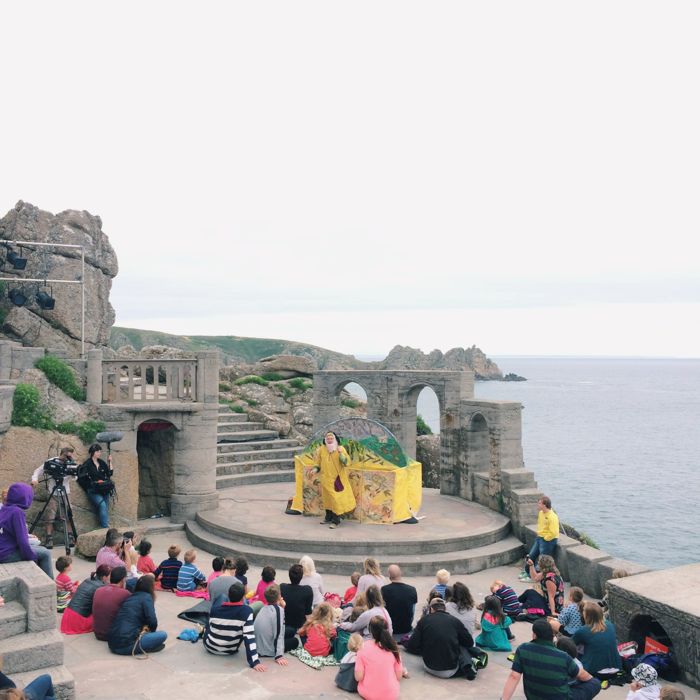 We spent the rest of the afternoon at nearby Porthcurno Beach digging in the sand and playing at the edge of the water.  I'm not going to lie, the water is beautiful but it's cold and I was a coward without a wetsuit.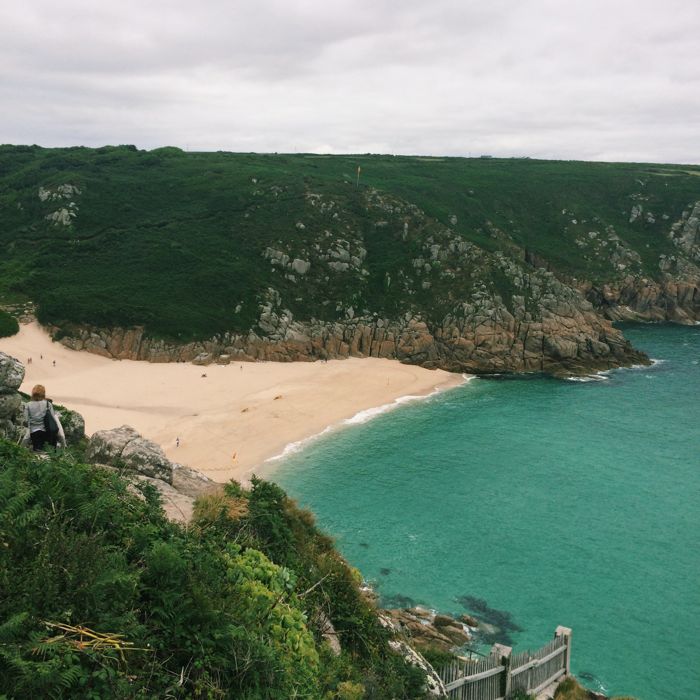 We enjoyed lots of sunshine and time by the pool and I'm grateful to have been able to spend a week enjoying the company of my favorite little person.