About a year and a half ago I wrote about the apps I use when shooting with my iPhone and looking back, I realize that it's time for an update.  Apps have changed.  My style has changed.
And honestly as I'd been shooting a lot with the D800 since Christmas, I'd not been a prolific iPhone shooter lately.  But on my recent holiday to Spain and Portugal, I found myself falling in love with the iPhone again.  So I thought it worth an update on what I'm using these days.
It's a lot less.
Shooting
I use a "camera replacement" app to shoot all my images.  The built-in camera on the iPhone just doesn't have enough bells and whistles for my needs.  Most importantly, I've found that having more granular control over focus and exposure and being able to separate the two make for better iPhone photos.  The built-in camera doesn't yet offer this.
However, there are a number of apps that have this functionality.  My favorites are ProCamera and Camera+.  Both have separate focus and exposure controls and self-timers, tools I use regularly.  Right now, I'm shooting mostly with ProCamera because it also offers a square shooting mode.
I still use Hipstamatic on occasion but it's become more of a special purpose camera and not every day shooting.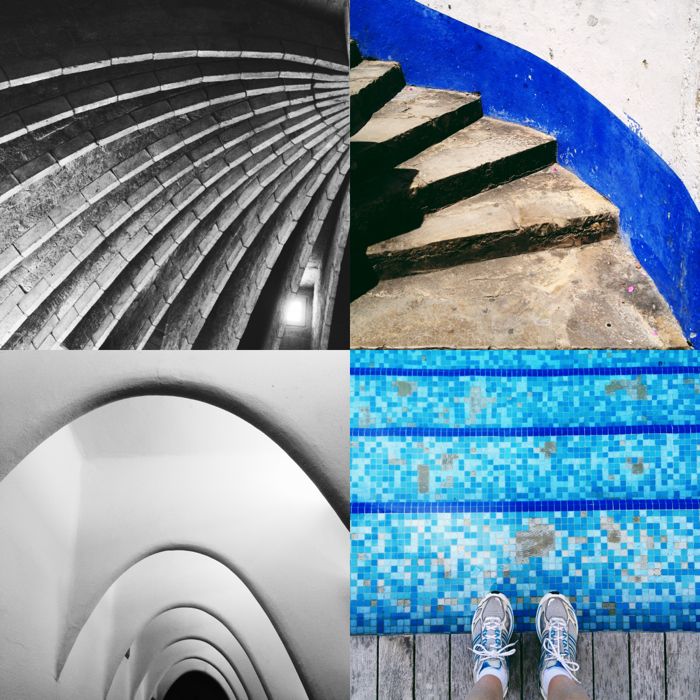 General Editing
There are hundreds of apps out there that enable you to get super creative with your iPhone images, some even turning them into works of art no longer recognisable as photos.  And while I have a number of these apps, I tend not to use them on a regular basis.  I tinker with them but in the end I ask myself,  "In twenty years when I look at this photo will I think I was on drugs?"  If the answer is yes, I abandon the creation.
Instead, I rely on just a handful of apps to process my images, ones that allow me to enhance the photos with clean, classic editing.
PicTapGo – I love this app.  It's got a super easy workflow and robust set of filters that you can layer on your image.  It's made by Totally Rad, the same folks that make the really good Photoshop actions and Lightroom presets.  And the great thing about this app is that you can save "recipes" for specific filter combinations to not only speed your workflow but also create consistency.
VSCO Cam – VSCO, the makers of the fantastic Lightroom presets, just released a new version of this app (it's actually a whole new app) a few weeks ago.  In fact, I edited all of my holiday photos from Spain & Portugal using the earlier version of this app.  Their filters are meant to emulate various types of film and are generally clean, classic looks.  I really like some of the new filters they've created specifically for portraits.  The only reason I don't use this app more than PicTapGo is that the workflow is clunkier and more time-consuming.
Photogene – I don't do I ton of editing with Photogene but I still find it useful for "Photoshop-like" adjustments. Things like rotating, straightening, cloning, dodging or burning specific areas of a photo, etc.
Special Purpose Editing
Touch/Retouch – This is hands down the best and easiest app I've used for removing unwanted stuff from a photo.  That scaffolding around La Sagrada Familia that makes your photo rubbish?  Just erase it with a few swipes of your finger.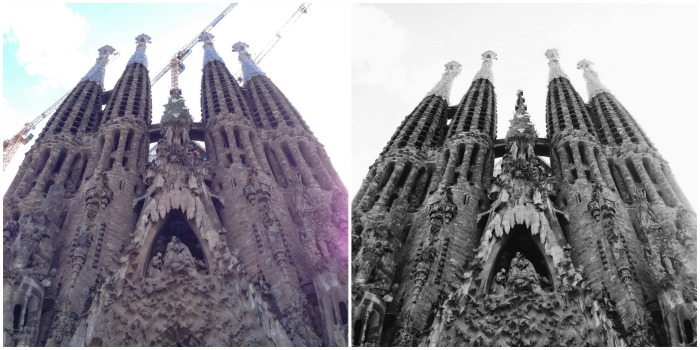 FaceTune – This is the only new app on my list and one that I'm still experimenting with.  It's purpose-built for editing portraits with tools for editing skin tone, blurring backgrounds, and highlighting the eyes.  So far I've really liked the results.
PicFrame – Still my favorite app for combining multiple photos into a collage.
Over – Want to make a statement or share an inspiring message with your photo?  Over is a great little app for adding text over your photos with lots of fonts and styles.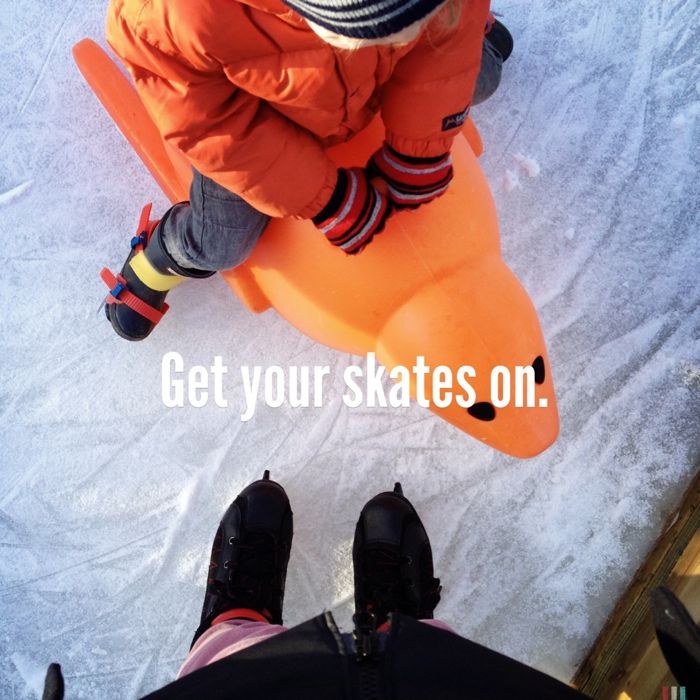 Sharing
Instagram – So yes, I'm back on Instagram.  I left Instagram at the end of last year over the hullabaloo regarding their terms of service but I'm back.  I found that I missed the community and the creative outlet.  And, I'm a much more prolific iPhone shooter with Instagram than without.  While I was still sharing iPhone shots on Flickr, it never really felt right and it felt like more work.  I felt like with Flickr I needed to curate myself more and was much less likely to share more candid shots.  But with IG I feel free to share more of these and it's been really good to be welcomed back into the community.  You can find me @katherinelightner.
Flickr – I don't share photos directly with the Flickr app, doing that instead through Instagram and cross posting to Flickr.  The main thing I use this app for is catching up with the groups in which I participate.  From here I can comment on other people's photos, join in group conversations, or even organize my own photos on Flickr.
So there's my latest list of iPhone photo apps narrowed down to those I actually use and that do more than just take up space on my iPhone.
What about you?  What are your go to photo apps?  Some of the same or different?