Welcome to the first installment of a monthly collaborative photo project I'm participating in with several talented photographers I met through a recent photography class.  Our theme for this project is Everyday Moments, focusing on capturing small memories and details that makeup our everyday lives.  Life slips by so quickly and I'm a firm believer in capturing all the unscripted moments in life, not just the big milestones and events.
Each month we'll share images around a sub-theme related to the over-arching theme of Everyday Moments.   Technical perfection isn't the point of these images, it's about sharing stories that makeup our most treasured memories.  The people I connect with in the vast online community continue to amaze me and I invite you to follow along with me on this project.
This month our theme is Around Town, the idea to capture our normal comings and goings, the places we go as a family, the places we don't normally think of as photo opportunities.  But these places are part of our everyday lives, part of our everyday adventures.
Our favorite spot for a weekend lunch out is the Gourmet Burger Kitchen.  I'm not saying its the healthiest lunch in the world and I usually don't want to eat for a couple of days afterwards, but it's such a wonderful indulgence.
Of course, I now measure restaurants by a different standard.  It's not about how posh the place might be.  But crayons and a colouring book to entertain the little man?  High marks!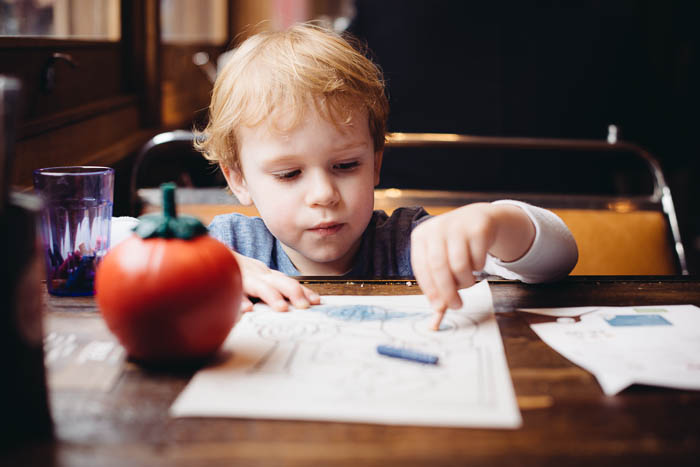 You know you're a photographer when you choose the seat in the dark corner that forces the rest of your family to sit in the delightful window light.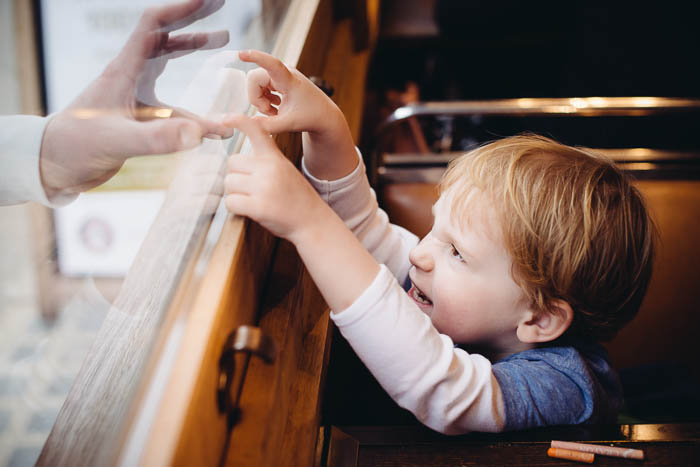 I just cannot get enough of these little skinny fries.  And this salt reminds me of the Lawry's Seasoned Salt that I miss so much from America.  Though I now know how to make this for myself at home thanks to the wonderful Michelle over at The American Resident.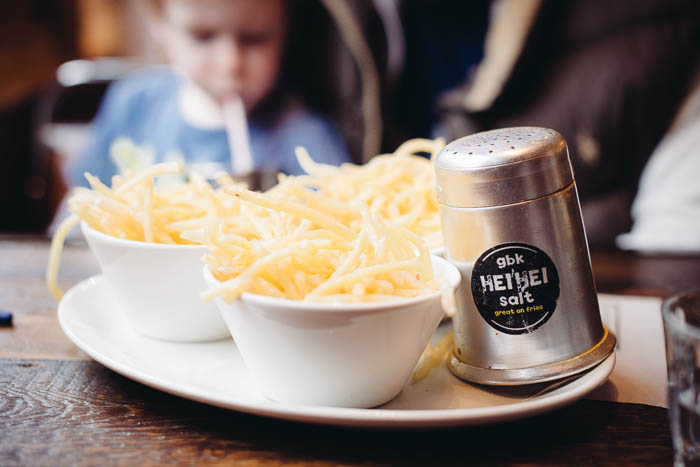 And we all love strawberry milkshakes so much, he even does a little dance, the strawberry milkshake dance.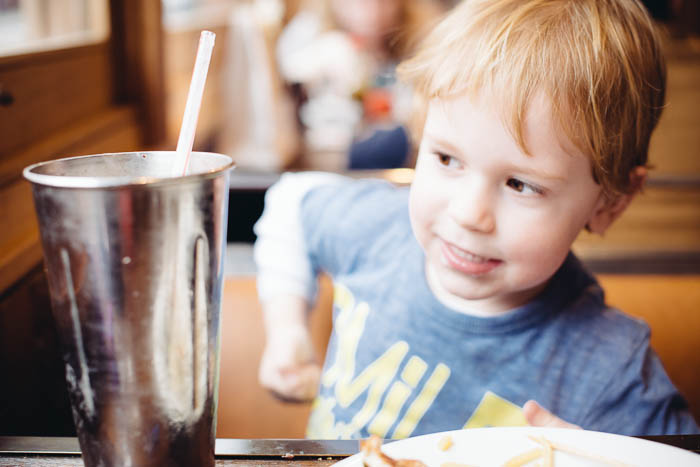 I encourage you to continue around our small blog circle project beginning with Crystal.