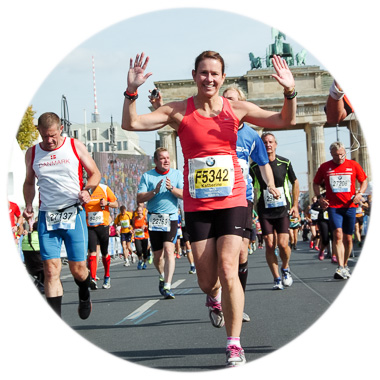 Welcome! I'm so glad you stopped by my little corner of the Internet. When I packed up my life in Virginia and moved to the UK in 2008, this blog was born as a way of sharing with friends and family across the globe. But over time, it's evolved into so much more. It's now where I'm inspired to lead a creative life, letting my right brain be free after so many years behind closed doors. And, it's where I share my search for inspiration and beauty in everyday life and the adventures that make life amazing, no matter how small.
A self-professed geek for most of my life, I love gadgets, computing, and all the wonders of today's and tomorrow's technology. Thankfully, I have a day job where I get to spend a lot of time talking to large enterprises about how technology can bring innovation and value to their business. And, I'm a passionate champion of the need for developing and supporting women in the tech industry and encouraging young women to pursue STEM (or STEAM) careers. I've Leaned In.
I'm an avid running enthusiast, after lots of trial and error, finally finding a sport that I enjoyed enough to stick with for the long-term. And in 2014 I ran my first marathon in Berlin. Aside from the physical challenge, I also love the solitude that running provides. It gives me time to clear my head of all life's other distractions. Running is my meditation time and I find that having that time to think clearly opens up my mind to new ideas and creative thinking.
I'm also passionate about photographing the world around me. For as long as I can remember, I've loved taking pictures. I recall my first Polaroid One Step and the pop of the flash and the whir of the motor as it spit out the film. Those moments waiting for the image to materialize were magical. And, somewhere in storage, there are boxes full of my Kodak Disc camera negatives. My first compact, I carried it around everywhere, snapping pictures of every adventure.
It was these early years taking pictures as a kid that built the foundation of the photographer I've become today. One not focused on technical perfection but on capturing the emotions, moments, and memories that create our proof of life. The arrival of my son deepened my passion for capturing our everyday lives.  He is my muse, my inspiration. I have journals full of images and words that capture his story, my story, our story. This space is where I now share many of our everyday adventures and travels, big and small. While the cameras I've used over the years have improved and changed, I now shoot with a fancy Nikon DSLR, a vintage Polaroid SX-70, and my iPhone, I still shoot for the same reason.  I shoot to tell stories.  I shoot to capture the wonder of the world around me.  I shoot because I love it.
Take a peek at some of our everyday adventures.
Random Happenings from Katherine Lightner on Vimeo.
For any photography inquiries, or even just to say hello, please get in touch. I'd love to hear from you.
Me, Elsewhere
Impossible Project – Analog Travelog
Be Up and Doing – Oxford City Guide
The Fine Print
All content and photographs are ©2008-2015 by Katherine Lightner. Link all you like but please credit the photograph or writing with my name and a link back to my blog. Other use of my writing or photographs is not allowed without my permission.
In the interest of full disclosure, links related to books, gadgets, camera gear, etc. that you may see on this site will take you to their page on Amazon where I am part of the Amazon Associates program.
My day job is at VMware but all of the views and opinions expressed on this site are my own.