You were wondering if I'd abandoned the 8 Exposures series weren't you?  Well, OK, you weren't but it's back.
In fact on my holiday to Portugal at the end of May, I took a whole 64 exposures, 8 packs of Impossible Project PX70 Color Protection film.  I'd decided that I wanted to capture this trip and this place in a different way, one that reflected its slower pace.
I was nervous about taking the film through airport security but the folks at Impossible had told me that it was OK to send the film through the x-ray machines in your carry on.  I did ask the security officer at Heathrow to hand check my film to which she replied, "No."  My further questioning still led to a "No" so, in total, the film went through an x-ray machine three times.  And thankfully, it still worked just fine.  Well done Impossible.
At times, the elements were against me when shooting with the SX-70. On one particular occasion the wind was blowing so briskly that it blew away the dark slide and nearly my film as the camera ejected it. The dark slide I'd been using to shield the film was even blowing up backwards and into the viewfinder. And I've learned a lot about shooting in super bright sunshine on really warm days. Definitely required some adjustments from my normal shooting technique in dreary old England.
But overall, I am so pleased with how these images turned out.  I've only just finished scanning (the worst part!) them in so now it's time to start sharing them.  And what better week to start doing that than Roid Week, a week during which instant film enthusiasts from all over the world share and celebrate this art form.
This series was from the first pack of film I shot on the trip.
The fortress at Peniche.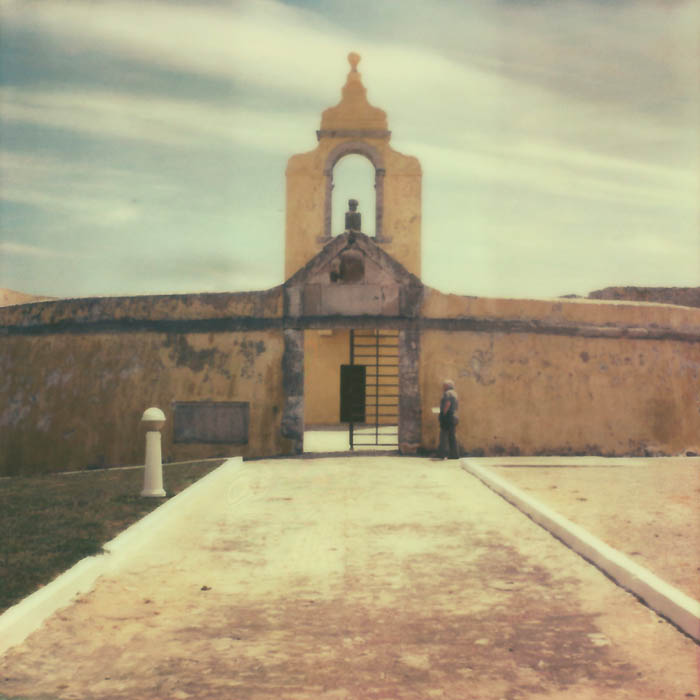 The view of the cliffs and the sea from inside Peniche fortress.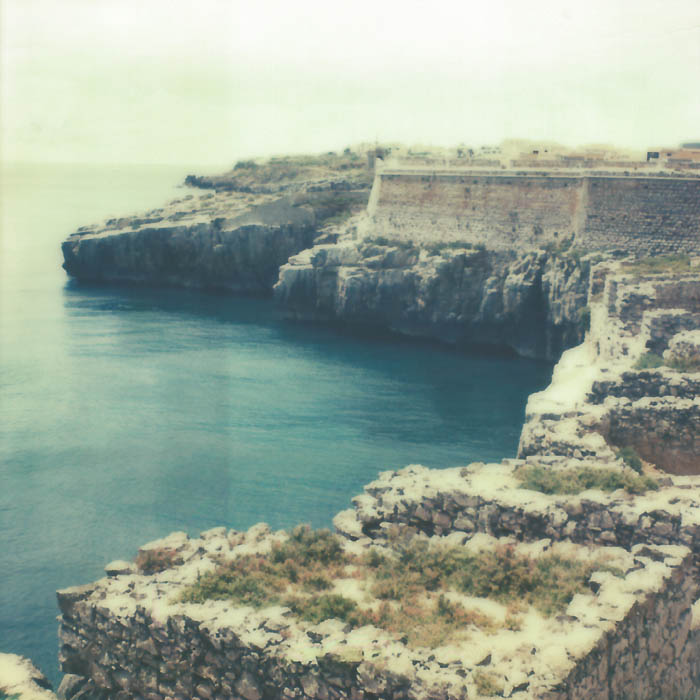 The laundry, hanging to dry at a house in Peniche.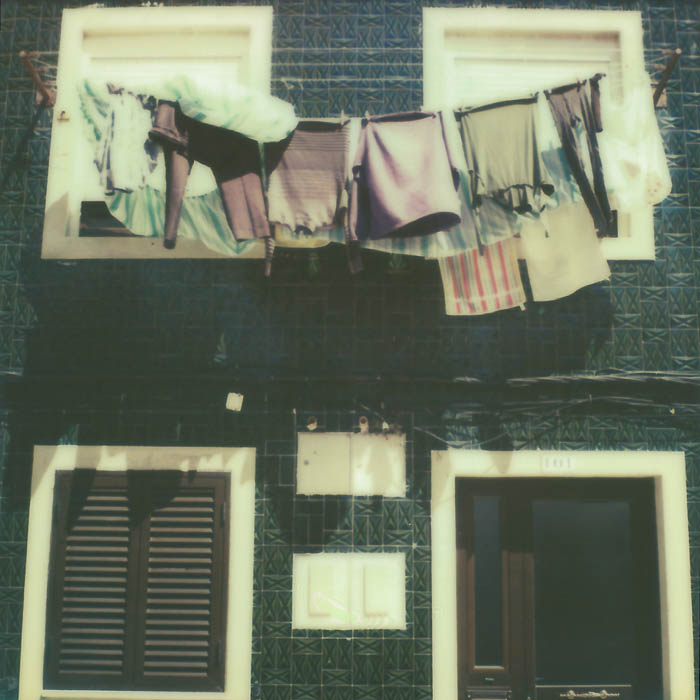 Peeling paint on a building in Peniche a reminder of the weathering effects of the sun and the sea.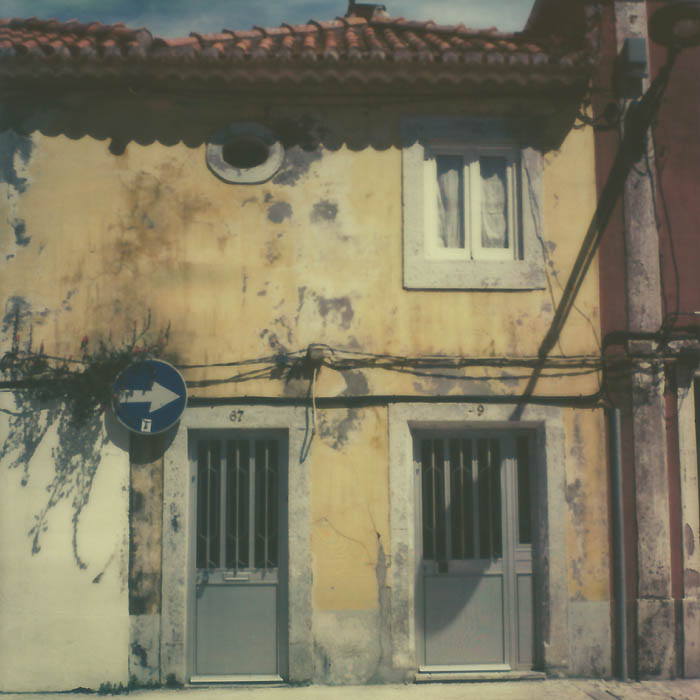 A walk along the old city wall of Óbidos revealed this window to a windmill in the countryside.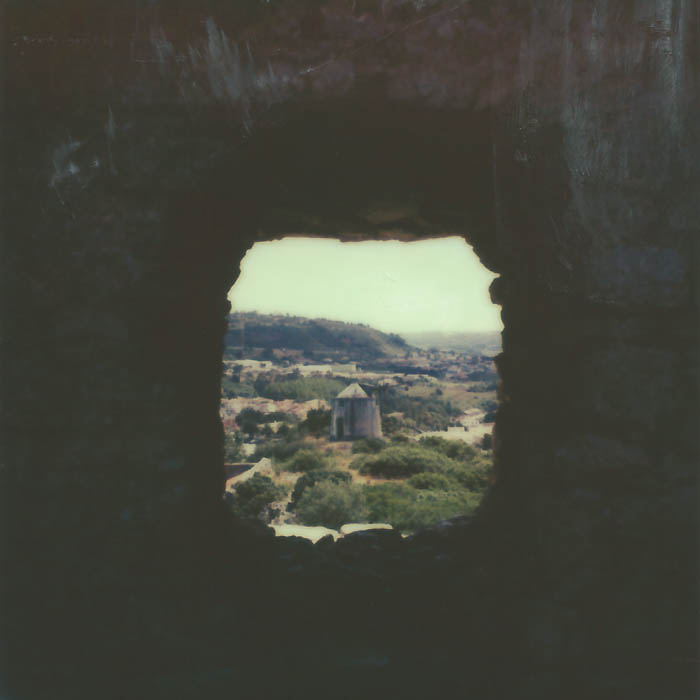 The church in the main square of Óbidos.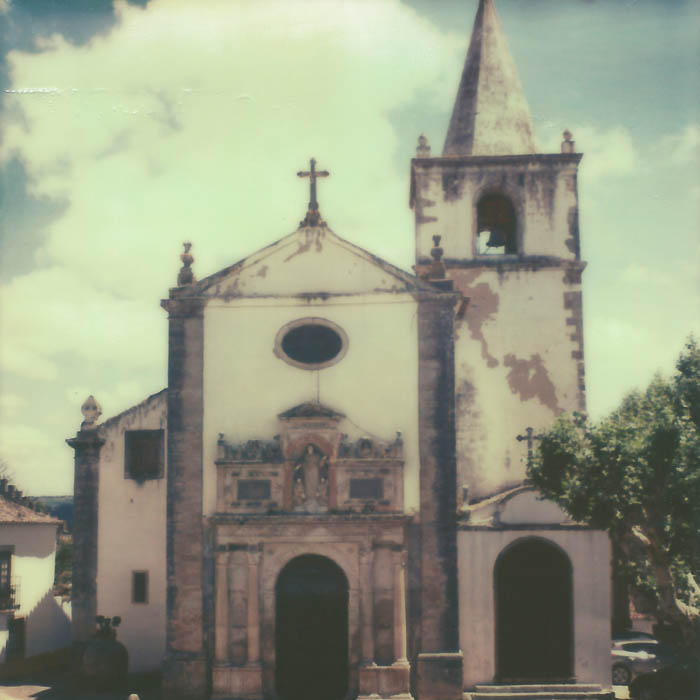 Vegetation covering the side of a house in Óbidos, it's branches about to reach through the window.